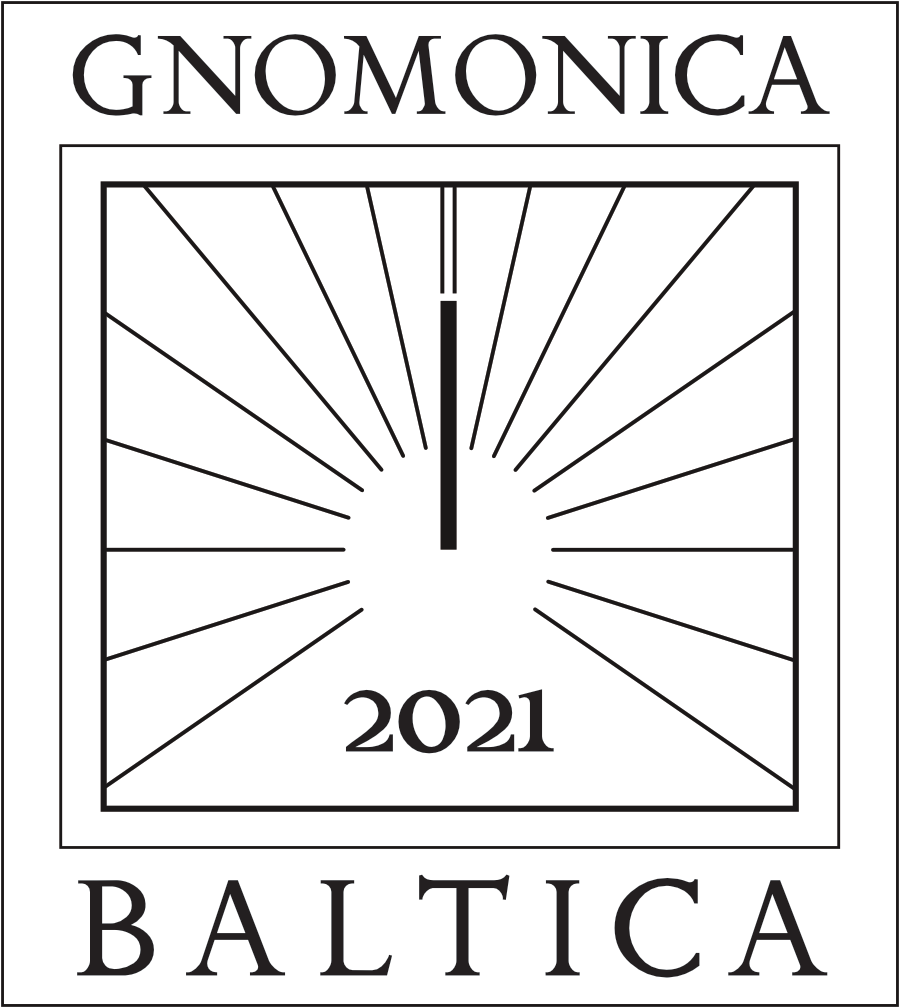 In 2021, Riga (57°N, 24°E) will host a conference "Gnomonica Baltica". It will focus on historical and modern gnomonics in the Baltic region, as well as share sundialling experience and impressions from all around the world.
Preliminary format:
Day 1, morning session. Professional meeting of sundiallists – sundial makers, sundial researchers.
Day 1, afternoon session. Outreach presentations to a wider audience about the nature of sundials, their variations, traditions, challenges and aesthetics.
Day 2. Field trip: visiting sundials and open-air discussions.
Stay tuned for updates! For more information you can contact Martins via e-mail info @ tempus-sol.eu
If you are interested in this conference, please fill this questionnaire.
Organizer – Latvian Astronomical Society.
Programme committee of the Gnomonica Baltica (by name, in alphabetical order): Darek Oczki (PL), Fabio Savian (IT), Kalev Koppel (EE), Martins Gills (LV), Romualdas Martinkus (LT), Valery Dmitriev (RU).
External links – Riga, public sundials in Latvia. Visit Sundial Atlas for data about sundials anywhere in the world (home –> sundials in the world).